Total Priority to the Image & the Photographers
Cover image by Jean Michel Missri
Shades of Color Magazine est maintenant disponible en version Française.
David Butow - Brink
The photojournalist went on both sides to capture the Capitole attack by Trump fanatics. He came up with a new book and stunning images.
Smita Mondal
She is a great photographer from India, following the steps of mentors such as Avishek Das. Here is a superb photo story about the Varanasi.
Peter Merts - Ex Crucible
He came with a new book about jailed artists. A good story about art creatos in prison. An interesting view, far from we usually see.
Kausik Paul
India has a lot of great artists / Photographers. Kausik Paul comes with a vision he explained in a long interview and a superb portfolio.
Christiano Volk - Laissez Faire
Christiano Volk is a visionary. He comes with an abastract view, and a lot of strong images. He released a new book called "Laissez Faire", from wch you will find a superb selection of images.
Sony World Photography Awards 22
A selection of the winning images.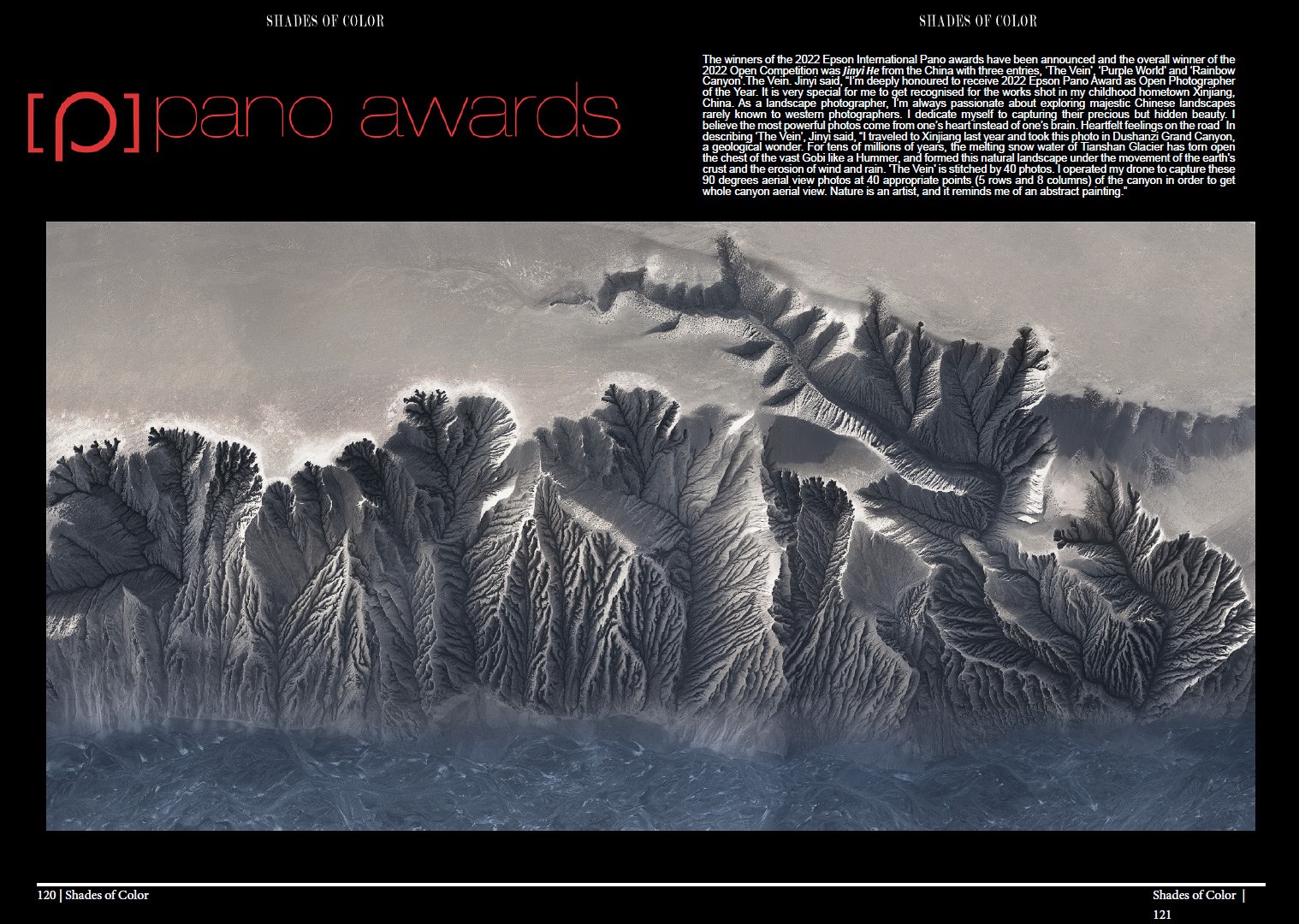 Epson Pano Awards 2022
A selection of the winning images.
Shaibal Nandi
He is a talented Indan photographer wu publsh on a regular basis with "Life Stories"
6 issues a Year. Bi-Monthly Publication
Interactive PDF Only
6 issues a Year. Bi-Monthly Publication
Interactive PDF Only
Get both Shades of Grey and Shades of Color Magazines
Portfolios
In every issue of Shade of Color magazine, we will publish extensive portfolios and interviews with great artists. It is a magazine with total priority to the image.
Product Reviews
We will review and test most of the new software and equipment coming out every month.
Tutorials
In each issue, you will find photography tutorials using all the new software and plugins, plus a lot of photography techniques tutorials with great experts.
You are welcome to submit your work to our editors .We will contact you back.
Send your images to editor@shadesofcolormagazine.com
Here are what we consider the best images of the week as voted by the editors of the magazine.
Read on all Devices (Computer or Tablets)